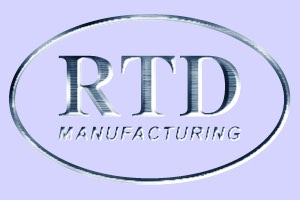 Customized Machinery Produced to Your Specs, your Concept, or Our Design
Quality ~ Consistency ~ Service
.
RTD Manufacturing presents our complete engraving service. Let us work with you to create a customized engraved product to meet your requirement. Whether you need name tags, luggage tags, or industrial labeling services -- we can meet your requirement with a custom solution.

We are able to engrave both laminated plastic and metal to your specifications.

Please browse this portion of our web site to see some examples of our work.

After you've seen our work, give us a call at 1-800-987-6631 to discuss your project with us.